There are so many tools available today for the lean startup, solopreneur or small business. That's part of the problem. Too many tools! In order to surface the best tools, we need to use the wisdom of the crowd.
This is the best overall list of tools that I've found with 199 items (as of this posting) and with 746 people contributing tool ideas or adding votes. It was started by Shyan Subramanyan using another great tool (Listly).
You're welcome to add to the list or to up or down-vote any items that you're familiar with. Let me know in the comments what you think of it and which tool you'll be trying (I'm personally giving Trello a try)!
Give the "Lean Startup Tools List" a few seconds to load…
︾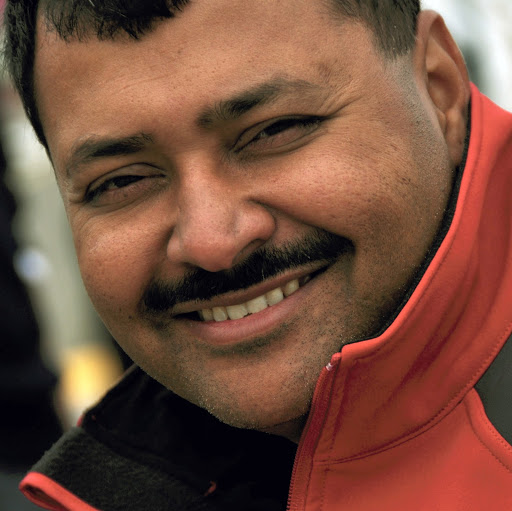 Tools and services for a lean startup
What's your favorite Lean Startup vendor, tools, or service? What makes it possible for you to accelerate every day? Find the best lean startup tools on this list and add your faves.
Source: http://twitter.com/ericries/statuses/25456877000
Dropbox is the easiest way to store, sync, and, share files online.

Added by Patrick Bergel on Sep 24, 2010

Email, Chat, Hangouts, Docs, Storage for the startup. Getting your growing team on board is easy as setting up a user on Google.

Git is an extremely fast, efficient, distributed version control system ideal for the collaborative development of software. GitHub is the best way to collaborate with others. Fork, send pull requests and manage all your public and private git repositories.

Added by indomitablehef on Sep 25, 2010

Global, Multiplatform, and free voice and video communication tool. If someone has a desktop, they probably have Skype.

Great tool for capturing and sharing thoughts.

Added by Robert Mansfield on Jan 31, 2011

web framework developed with Python language
Easy learning, fast prototyping, safe development!
Get things Done!

Added by Bruno Rocha on May 03, 2011

AgileZen is a simple and flexible application that draws on ideas from lean manufacturing to provide a new way of thinking about project management. Rather than organizing tasks into a bunch of lists and trying to slice and dice your way through it, AgileZen lets you see and interact with your work visually.

Added by Niki Kohari on Sep 26, 2010

Easy integration built in, intuitive Email Service Provider, initially free.

Added by alex_murphy on Nov 21, 2010

Free Cloud-based drawing tool that replaces Visio and much easier to use!. Flow charts, diagrams, UML sketches, and ER models have never been easier.

Added by Robb Kunz on Oct 06, 2010

Heroku provides you with all the tools you need to iterate quickly, and adopt the right technologies for your project. Build modern, maintainable apps and instantly extend them with functionality from hundreds of cloud services providers without worrying about infrastructure.

The king of all blogging platforms...it doubles up as startup website.

Doodle radically simplifies the process of scheduling events, meetings, appointments, etc. Herding cats gets 2x faster with Doodle.

Invoicera is an online invoicing and time tracking software designed specifically to make invoicing a straightforward and uncomplicated process.

Added by Manish Chauhan on Jul 11, 2011

Balsamiq Mockups Rapid Wireframing Tools

Added by SteveBodnar on Sep 26, 2010

Agile project management tool that enables real time collaboration.

Wufoo's HTML form builder helps you create contact forms, online surveys, and event registrations.

VirtualBox is a powerful x86 and AMD64/Intel64 virtualization product for enterprise as well as home use.

Added by Michael Chean on May 26, 2011

WalkMe is an advanced platform designed to take your users by the hand and walk them through, step-by step, a series of balloon hints attached to different elements on the web page. This guidance tool does not require any technical skills or modifications to the underlying software.

Added by Danielle Harrison on Apr 22, 2012

Enhance your social media management with HootSuite, the leading social media dashboard. Manage multiple networks and profiles and measure your campaign results.

Added by alex_murphy on Nov 21, 2010

Organize anything, together. Trello is a collaboration tool that organizes your projects into boards. In one glance, know what's being worked on, who's working on what, and where something is in a process.

Added by Mario Avila on Sep 25, 2011

Scalr's cloud management platform enables enterprises to manage and control public, private and multi-cloud environments through an integrated software solution.

Added by alex_murphy on Oct 05, 2010
Which tool will you be trying?
Related posts: